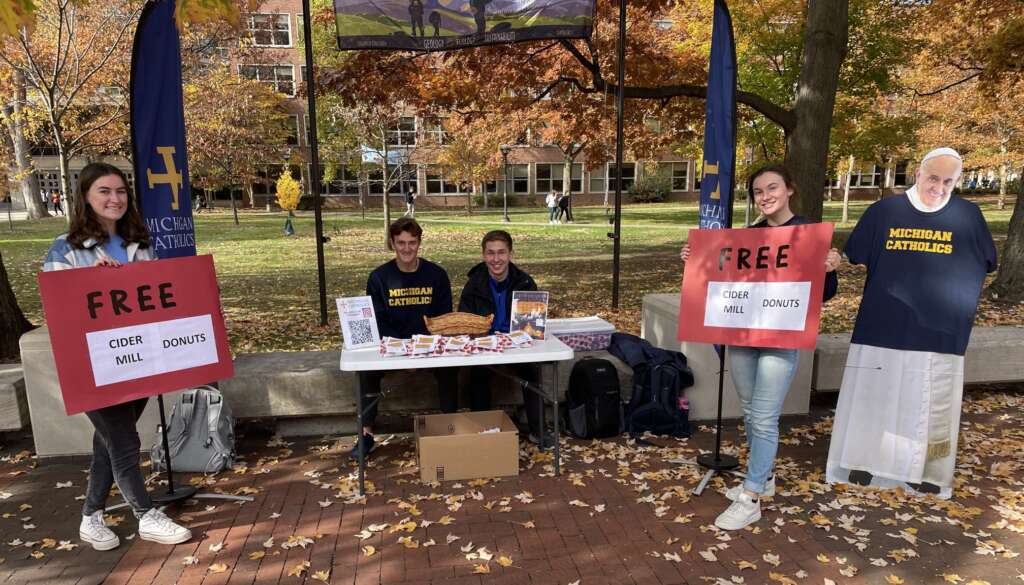 Join a team of students who serve and work with our parish staff! This is a 1 year formation program that helps students to grow in their faith and personal leadership development. Each student is paired with a staff mentor to accompany them as they learn about ministry. They meet weekly with their staff mentor as well as an intern team! Students also function as the student advisory board for our undergraduate Michigan Catholics student organization at the University of Michigan.
General Responsibilities and Expectations of all interns:
Work 6-8 hours each week (on average)
Meet weekly with your assigned mentor for 1 hour
Meet weekly on Sundays from 6-7:30pm for weekly team meetings/formation sessions
Inviting students to attend ministry events and seeking to build relationships with them
Internship is a top priority behind academics
Witness the Catholic faith to other students & live out the mission of St. Mary Student Parish
Remuneration
$500 per semester stipend paid monthly
Professional mentorship offered
Please see the position descriptions below to learn more about ministry areas/position descriptions.
The application is due Sunday, March 26th.
Please click here to apply!
Contact Brian Cerabona bcerabona@smspnewman.org