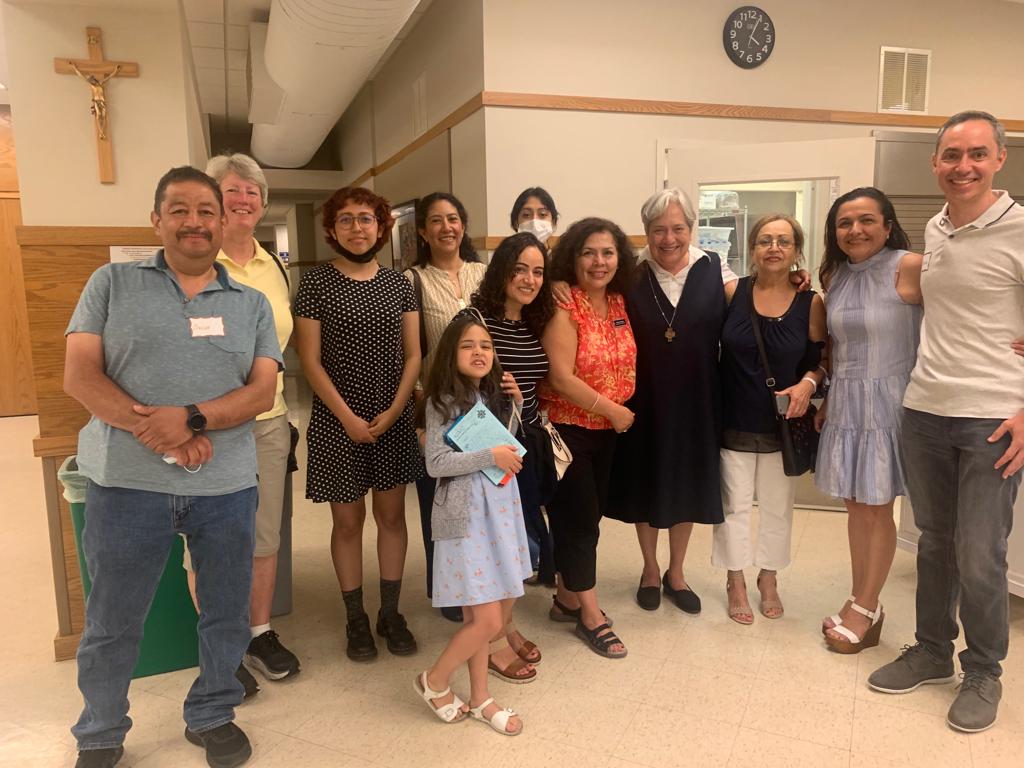 For over 20 years, St. Mary Student Parish has been blessed with a Mass in Spanish, and an ever-growing Hispanic/Latino Ministry. Our community is diverse, made up of students and resident parishioners hailing from all over the Americas and Spain. Many are fluent Spanish-speakers or bilingual, but minimal Spanish is needed to participate in our various programs and events.
All are welcome to join us every Sunday at 2pm for Mass in Spanish. We also offer each of the sacraments in Spanish, as well other spiritual formation opportunities and cultural celebrations of our Catholic faith, such as:
Children's Liturgy during the 2pm Spanish Mass
Confessions after the 2pm Mass two Sundays per month, or by appointment
Baptism, First Communion, Confirmation
RCIA (Rite of Christian Initiation for Adults)
Holy Matrimony
Small Church Communities
Latin Young Adult Group
Quinceañeras
Annual Celebrations, such as Día de los Muertos and Our Lady of Guadalupe
Support for our immigrant brothers and sisters
…and more!
If you would like to volunteer at the Spanish Mass, receive a Sacrament in Spanish, serve as a catechist, or be involved in any of these opportunities, you can find more information here, or contact Rosa Luz Postigo. For more information about immigration support and ESL classes, click here.
Para más información, da clic aquí o contacta a Rosa Luz Postigo.