The Grad/YP group is a diverse community of Graduate Students and Young Professionals who gather regularly for prayer, faith exploration, and community building. We host two primary events each month: our monthly Mass & Dinner and Spiritual Directions. Throughout the year, we also offer special opportunities for retreats, service, and social gatherings. All graduate students and young professionals are welcome. Check out the details below.
Our primary means of sharing information on group activities is the Grad/YP Monthly Newsletter. If you do not yet receive it, please send a request to smsp.grads.lead@umich.edu.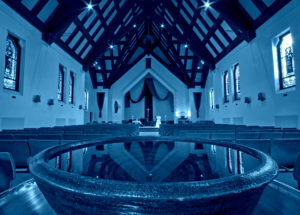 Monthly Mass & Dinner
Join us for our monthly Mass & Dinner beginning with mass at 6:30pm in the church, followed by a meal, conversation, and opportunity to meet new people in our community.
Dates for Fall 2023: Mondays September 11, October 9, November 6.
Reminders and details are published in the monthly Grad/YP Newsletter.
Spiritual Directions We continue our monthly Spiritual Directions tradition with opportunities to hear a speaker or take part in some prayer time or social activity, followed by a time for socialization and snacks.
Reminders and details are published in the monthly Grad/YP Newsletter.

Grad Student & Young Professional Winter Retreat
Join us at the Weber Center in Adrian, MI, for a time of prayer, reflection, and renewal – including some social time, as well. Further details will be forthcoming.
Busy Person Retreat

If you are someone looking to start a daily habit of prayer, to dive deeper into an already active prayer life, or simply to grow in your relationship with God – the Retreat in Daily Life is for you. With this retreat, retreatants commit to 15 minutes of individual daily prayer and 30-45 minutes of conversation each week with a spiritual companion.
The campus ministry team will use the preferences you indicate on your registration form to prayerfully match you with a spiritual companion who best meets your needs and desires.

Small Church Communities

SCC's provide time each week to read, pray, and grapple with the Word, reflect on God's role in our lives and grow in faith and fellowship. Check out the SCC Page for more details, and to sign up.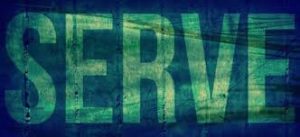 Service opportunities have changed during the pandemic. Please check the Grad/YP newsletter for updates.
Grad/YP Lead Team
The group is led by a team of its members who volunteer their time, energy, and leadership to provide regular opportunities for social and spiritual engagement through St. Mary Student Parish. The current members of the lead team are, Jill Coghlan, Bryan Kinzer, Mark Miller, Andrew Morris, and Cecilia Spesia.
Please contact Fr Bobby for more information about the Grad/YP group group, or write to the lead team at smsp.grads.lead@umich.edu.